MISH MASH OF PICTURES TIME!
Yes, I dyed Daphne pink.
Happy was afraid of that look.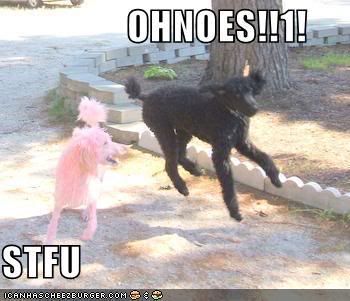 People don't believe me that Happy has a tremendous fashion sense. Here he is, not chewing on my shoes, not harming them in any way. He was just trying them on, because he is practically Tim Gunn, I think.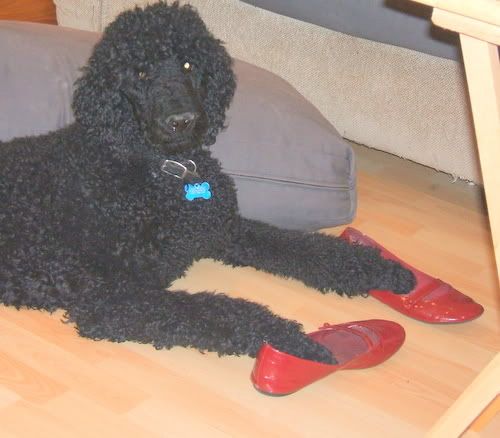 He's a shagglemuffin again. I think he's the cutest puppy ever to live ever.
He's so noble. He would totally protect anyone from a bear attack, probably.
BEST. DOG. EVER.